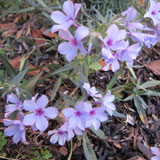 Hi knitting friends,

Is Spring really on its way? The calendar says it should be close (for those of us in the Northern hemisphere, anyway -- apologies to friends down below, lol), although many areas of the country are still fighting extended winter-like weather. Even here in New Orleans we had a colder than usual winter! Oh well, let's think Spring anyway and let our knitting herald the season of renewal and growth.

In the spirit of getting ready for Spring, the above banner photo features the Buds in the Breeze Stole. The "How Is Your Knitting Growing" article below also includes a small selection of popular HeartStrings patterns with garden and flower themes.

We're getting ready for Spring at the KnitHeartStrings KAL site with the Spring Lace Leaves Scarf, so read on and join us there if you haven't already and are interested in free tutorials, tips and techniques. It's an opportunity to grow your knitting skills, reinforce and grow confident, or simply be inspired and enjoy knitting with other knitters.


Sorry the newsletter arrived later than usual this month. Everything is fine with me, but my computer in repair shop put a definite snag in the schedule. Thanks for your patience.

Happy knitting and enjoy the newsletter!

Judy B. wrote: "Thank you for all the beauty you create and share."
---
How Is Your Knitting Growing?
As thoughts start turning to sprucing up the gardens for the growing season, let's look at a few of the other popular HeartStrings patterns with flower and plant themes to keep the knitting needles happy.
| | |
| --- | --- |
| Waves and Flowers | Fairies and Flowers |
| | |
| --- | --- |
| Hanging Vines | Peek-a-Boo Flowery Lace Anklets |
| | |
| --- | --- |
| Pinwheel Flower | Beanstalk Lace Top |
I hope this inspires you to think of Spring and "grow" your next knitting project on your needles. Did I miss one of your favorite HeartStrings patterns for Spring knitting or one you are thinking about knitting? Let me know!
---
March's KAL for Beyond BOBBOL 2014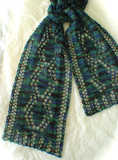 Beyond BOBBOL 2014 at KnitHeartStrings carries on the tradition of monthly learn-and-knit-a-longs for small projects while learning and practicing in bit-sized steps to bring the art of knitting to new heights.

Springtime means renewal and growth. For March, we are knitting the Spring Lace Leaves Scarf. Depending on where you are in your lace knitting journey, I invite you to
- learn something new, or
- reinforce and grow confident in your skills, or
- simply be inspired and enjoy the ride.

There is still time to knit along or just peruse the tips, tutorials and techniques to inspire you and advance knitting skills. Check out the KAL page for Featured Techniques and Bonus Extras that have been, or will be posted this month.

KnitHeartStrings KAL members get 50% to 100% off the pattern price depending on the membership plan you've chosen. (or upgrade anything for increased savings).

Come join us if you haven't already for KnitHeartStrings monthly KAL's and more. Register now for a Free 30-Day Trial. You can then upgrade to the Basic Level or Premium plan to continue receiving a free pattern monthly plus extra benefits. Or stay around beyond your trial on the Free Limited Content level to take advantage of free lessons and option to purchase KAL patterns at a significant member-only discount. See Membership Plans at the site for more information.

Sandie wrote: "... And yes, the more we learn, we discover there is more yet to learn, and learning is so much fun, no matter the age."


Have you tried sock blockers?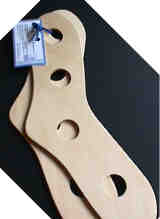 You might be amazed how even and professional-looking they make your socks look.

These were designed and made in beautiful hand-rubbed hardwoods exclusively for HeartStrings to accommodate 2 sizes at each foot end.

Use them for gift socks. Or even your own socks if they've shrunk a bit and need to be stretched back to the right size. More info here.
Handy Links

What's New


Design Gallery


Newsletter Archive


Kits and Supplies

Nifty Nuggets
Beautiful Bias Effects in Lace. Some of the most interesting and versatile lace stitch patterns are in fact the simplest to knit. Read on ...

Enter to Win! Black Watch Special Edition Kit with your choice of beads. See and read about the prize ...

Make your knitting look, feel, and be first-class. Wash before giving?