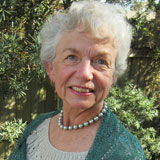 Hi knitting friends, It's time to kick back your heels and enjoy this month's edition of HeartStrings newsletter.

There I am above relaxing with my feet up in some comfy new Country Girl Socks. Oh what? You say, where is my knitting? Com' on over and join me!
Happy knitting,

---
Classic Designs Revisited
From time to time, I re-visit older HeartStrings patterns to update them with expanded content, stitch instructions in both written and charted format, and new photography of sample models made in current yarns.

Country Girl Socks, Maple Leaves Scarf and Lacy Serpentine are the latest in the series of Classic Jackie E-S Designs Revisited. These newly updated patterns feature Tilli Tomas and Mountain Colors yarns.

~ ~ ~ ~ ~ ~ ~


Maple Leaves Lace Scarf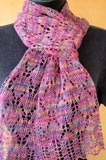 #A30 Maple Leaves Lace Scarf is reminiscent of favorite leaves in lace silhouette. Lace weight. US 6/4mm. Shown in Mountain Colors Winter Lace Jr, color Prairie Rose.
Country Girl Socks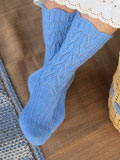 #A38 Country Girl Socks are dainty and dignified lace-patterned socks for the country girl at heart. Socks are slightly shaped below calf for a trim fit at ankles. Fingering weight. US 1/2.25mm. Shown in Tilli Tomas Artisan Socks, color Lake.
Lacy Serpentine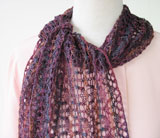 #A62U Lacy Serpentine Scarf is knit side-to-side along its length in an amazingly easy lace pattern that looks more complicated than it really is. The main stitch pattern has only three different patterned rows, so the rhythm is quickly learned and enjoyed. Lace weight. US 6/4mm. Shown in Mountain Colors Winter Lace Jr, color Red Willow.


---
An Idea for Mom's Day

Sue Horowitz writes:
I love the eyelet sachet bags. What a wonderful Mothers' Day gift! I am enjoying this lace tutorial series. Thank you

~ ~ ~ ~ ~ ~ ~

Whether you are new to lace, or just want to have fun with some simple and interesting skill-building projects, Bits of Lace 2012 at KnitHeartStrings.com is the place for you. If you'd like to see what's going on, join now at no cost to you.

This month we've been doing Three Eyelet Sachet, a lace-edged sachet that would make a nice Mother's Day gift (or other special woman in your life). It's available in the Free Membership Pattern area only through April 27, 2012. Check it out ...

~ ~ ~ ~ ~ ~ ~

Margot (chessykat on Ravelry) writes:
I am enjoying your Bits of Lace series. I've been knitting lace for some time, but there is always something new to learn. The patterns on your web site are delightful. There are a couple that are calling my needles.

---
---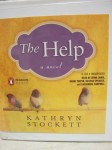 If you enjoy reading, but don't want give up time for knitting that needs close attention with your eyes, listening to well-produced audio books might just be the way to go. Read on ...
News Nuggets
No Calorie Chocolate Bunny
Even tho' Easter is past, the origami Knitted Bunny pattern (a.k.a. Bunny from a Square or Bunny from a Swatch) is a favorite all year long. Thanks to Nicole Huau, Barbara White and Mary Lou Norton for their contributions to bunny happiness. They share their variations for bunny ears and tails here AND here's more ...

More uses for Mesh Bags ...
Devaultmc shared two other ideas for the sort-and-wash mesh bags featured in last month's Toys of the Trade.
1. Put wet woolies in one of these bags and whirl it around your head (outdoor activity). Great way to "spin" water out.
2. Use them to hold the leftover pieces of soap when you replace the bar. You can then use them as a sort of pre-soaped scrubbie. More about Fleece Piece Keepers ...

Creative poems to inspire you in Spring cleaning your woolies
For the recent Celebrate Spring contest, we had lots of contest entries vying for the terrific gift set prizes contributed by Unicorn Fibre. Thanks to all who played.

Read here to enjoy some of the special poems that people even took the time to write. (Poetry was not a requirement, so I am really impressed!)

Unicorn Fibre makes oh-so-wonderful care products for people who want the best for their fibers. If you missed out on a prize but have not yet tried Unicorn Fibre Wash and Rinse yet, you can request a trial sample set and see the difference for yourself.